---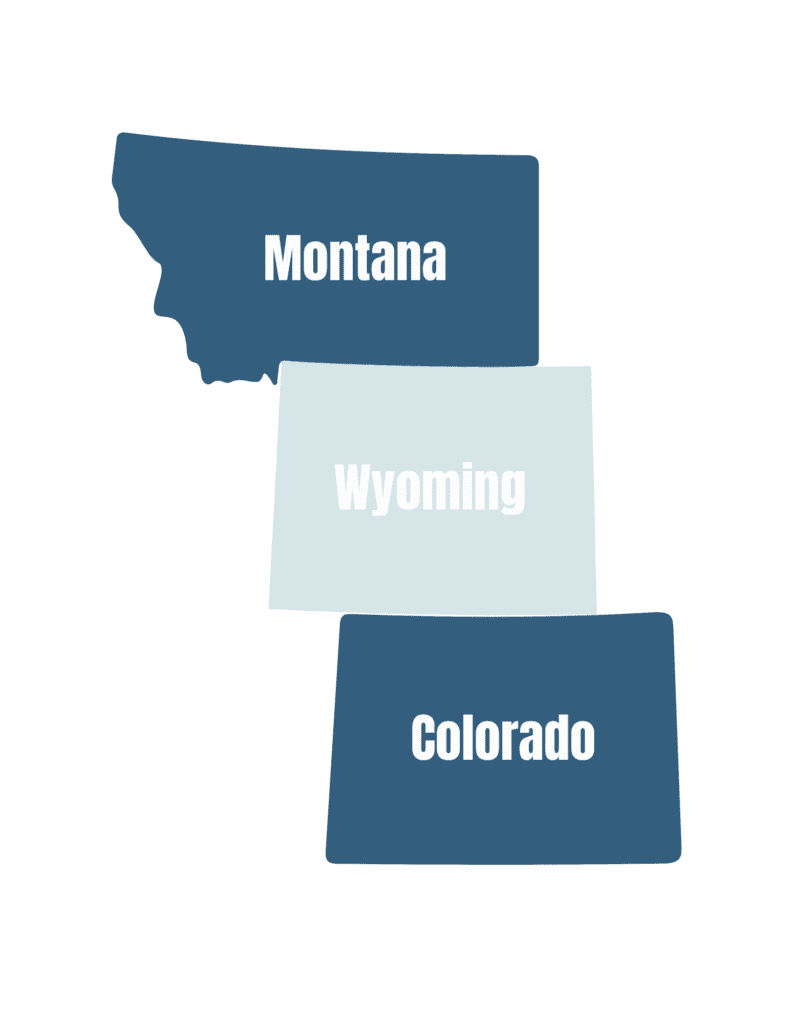 Intensive Outpatient Program
Discrete OCD Treatment
Available to Residents of Colorado, Wyoming, and Montana
Stuck in OCD thoughts?
Struggle with exposures on your own even with the help of your therapists?
Have you found that the treatment you are getting is not enough?
Need treatment, yet, can't go out of state to an expensive facility?
Curious how your peers are recovering?
In Focus Counseling offers a 3-week Adult OCD Intensive-Outpatient Program (IOP) to have more frequent and concentrated treatment for those who are currently in OCD treatment with a therapist. We understand the pressure of finding treatment that fits with your schedule. This level of care has an intensity of the learning, practice, and therapeutic tools that can often give you the kickstart you need to launch into OCD recovery. There are always sacrifice's, and this 3-week intensive program of Intensive Outpatient Programing may allow for you to attend with little disruption to life. Our program is set up to utilize services within your environment to provide you with the time to focus on your mental health, to focus on treatment you need for recovery, homework to shape behaviors outside of program while providing experiences in group to challenge you. Our programs best used to learn and then try and implements the learning the very day and change something you are doing to comply with OCD. Yes, yes, you do have homework to do! This 3 week virtual OCD Intensive Treatment is also a great option for those adults who do not have access to appropriate treatment in their area or who need more support in addition to their individual OCD Treatment and for those who work full schedules. Take a look further about what we can support you with.
---
Apply for Admission as Soon as Possible Fall Program: 9/18-10/6 $1,985
Benefits of OCD Intensive Outpatient Treatment
What can I expect?? Each person gets something different from interacting with the other participants of group:
Interacting with the group members and improving your exposure to talking about your OCD themes. We get it!
Engage with OCD in different ways.
Practice tools with support of the experts
Overall healthier management of your symptoms of OCD.
Individualized Group treatment over a short period of time.
Get all the skills needed to manage symptoms using Cognitive Behavioral Therapy (CBT), Exposure and Response Prevention (ERP), Acceptance and Commitment Therapy (ACT), Inference based CBT (ICBT), Behavioral Activation (BA) and Building resilience with Compassion Focused Therapy (CFT).
Perspectives you can trust.
New insight to your struggles.
Practice managing your stress and somatic presentations of OCD with Yoga Nidra.
Learn to use and practice with empirically based techniques when few or no resources are available in your hometown or state.
Complete your out of program homework to learn more about how your OCD responds the treatment.
Support from staff to help you troubleshoot issues exposures outside of session.
Build resilience skills through practice and learning.
Included in the Adult OCD Intensive Outpatient Program is a team of highly skilled OCD treatment providers, symptom-specific manual and homework assignments, and an array of tools and skills needed for long-term recovery. Consultation with family members and treatment professionals may also be necessary. We will coordinate with your providers and offer a 30 mins. consultation session with your family as part of IOP. If you are in need of more intensive family coaching outside of the IOP program, this will be an additional fee so we can support integration of all of your new skills from our program to your home life.
Our Adult OCD IOP includes:
Peer support by a Certified Peer Support Specialist Chrissie Hodges
Shame Resilience
Group Therapy Engagement
Mindfulness exercises
Compassionate Treatment
Expressive Arts
Yoga Nidra
Exposure Practice and Support
Multiple Therapist's perspective and modalities
Supportive Homework (Participants are expected to do exposure homework daily)
Aftercare plan
Total of
26.5 Hours
3 Week
Program
$1,985
Pricing
Payment Plans
Available
We do not accept insurance. You may be able to submit a SuperBill for your treatment to be reimbursed to you or pre-approved in network. CPT Code for treatment is a daily code of 90853. Please check with your insurance carrier directly. We cannot speak with your insurance carrier. We hope that we have made this program affordable out of pocket for attendance to reduce the suffering you experience with OCD. That being said, not everyone is a great fit!
OCD Intensive Outpatient Program
Available in the States of Colorado, Wyoming, and Montana
Step 1
Complete our Adult Pre-screening form:
Step 2
Schedule your intake appointment via https://lori-johnson.clientsecure.me/ Schedule with the following clinicians only: Carrie, Taylor, OR Gabriel for a "OCD 3 Week Intensive Outpatient Program Intake". If you are NOT ready for this type of intensive program AND you are in the State of Colorado, click here to schedule individual OCD Treatment sessions with our other clinicians https://infocuscounselingdenver.com/meet-the-team/
Step 3
AFTER you are scheduled AND approved you will be sent a welcome email and the Intake Questionnaires through our secure Client Portal. If you have not received your email, CHECK YOUR SPAM/JUNK first. Call the office to speak with our intake team (720) 295-9522 for Colorado, Wyoming and Montana. if you still have not received the welcome email and the Intake Questionnaire.
Step 4
Complete the Intake Questionnaire sent to you through our Client Portal PRIOR to your clinical intake appointment. After your intake appointment We will review your application on Friday's as a clinical team and you will be notified of the decision by Monday before end of business day 5pm MST.
Step 5
Set up your payment plan, if needed. Contact our intake team @(720) 295-9522 or Montana (406) 401-9522
APPLY FOR ADMISSION ASAP for the OCD Intensive Outpatient Program